Tuesday, July 21, 2009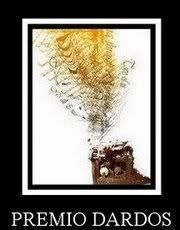 I recieved this award from Alyssa at Alyssa's Scraps n Such & from Ziggy at Ziggy Fan Scrap Design
Thank you ladies both so much. I truly appreciate you thinking of me.
Please stop by there blogs and show them some love they do amazing work

The "PREMIO DARDOS AWARD"acknowledges the value that every blogger shows in their effort to transmit cultural, ethical, literacy and personal values everyday.

Here the rules:
1. Accept the award, post it in your blog together with the name of person who granted the award and his or her blog link.

2. Pass the award to 15 other blogs that are worthy of this acknowledgment. Remember to contact them to let them know they have been chosen for this award.


I am passing this award to all the wonderful designers I work with at All My Scrap, Paradise 4 Scrappers, & ScrapsWithAttitude.
Its a pleasure working with all of you and Im thankful for all the new friendships I have made.